"If this Bosnia was ironed, it would be bigger than England," said Josip Pejakovic. There is much truth in this pictorial statement. This country is adorned with mountains, rivers, historical and religious centers, oases to enjoy.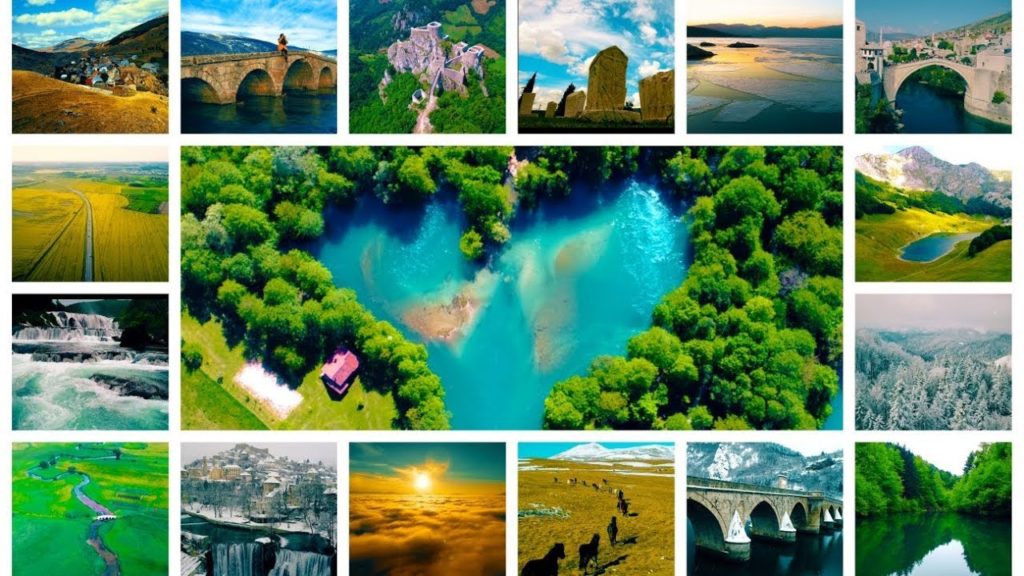 However, its uniqueness and greatest treasure are dear and hospitable people who want to please the visitor at all times. The travelogues in front of you are manifestos and a guide to the paths of Bosnia and Herzegovina.
The turbulent history has left a large number of monuments on the soil of Bosnia and Herzegovina, the existence of which is enriched by legends. They are there to inspire man and mark the traces and meaning of human existence. This country gave the world writers in golden letters inscribed in the history of world literature. Writing about Bosnia and Herzegovina gained special significance by mentioning the creators it gave birth to, so readers will have the opportunity to find out why books written in Bosnia have been translated into as many as fifteen foreign languages.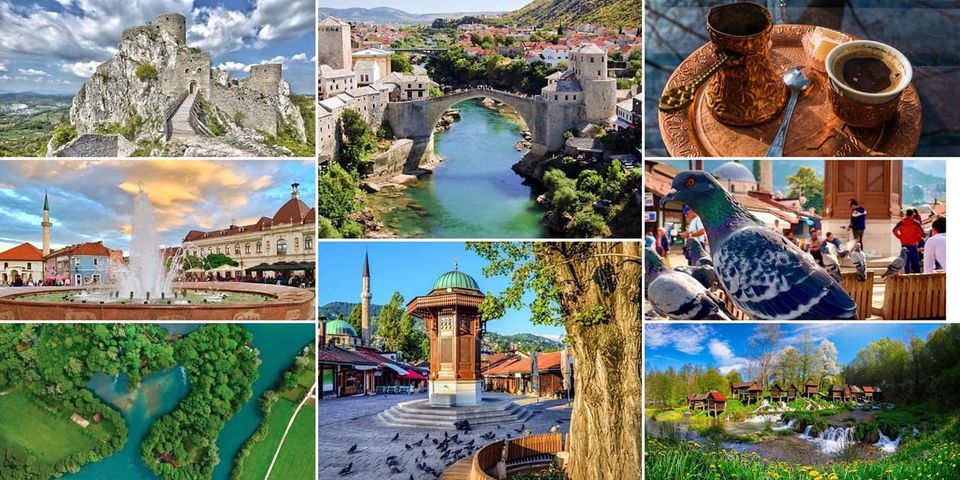 Bosnia and Herzegovina
The specificity of this country is what I like to call "sevdisanje". It is, in fact, a classic complete enjoyment of life. Merak and cejf are kept in this area. These are the two most beautiful spiritual souvenirs you can take from here. That is … they don't go to the fridge, but they stay in my heart forever …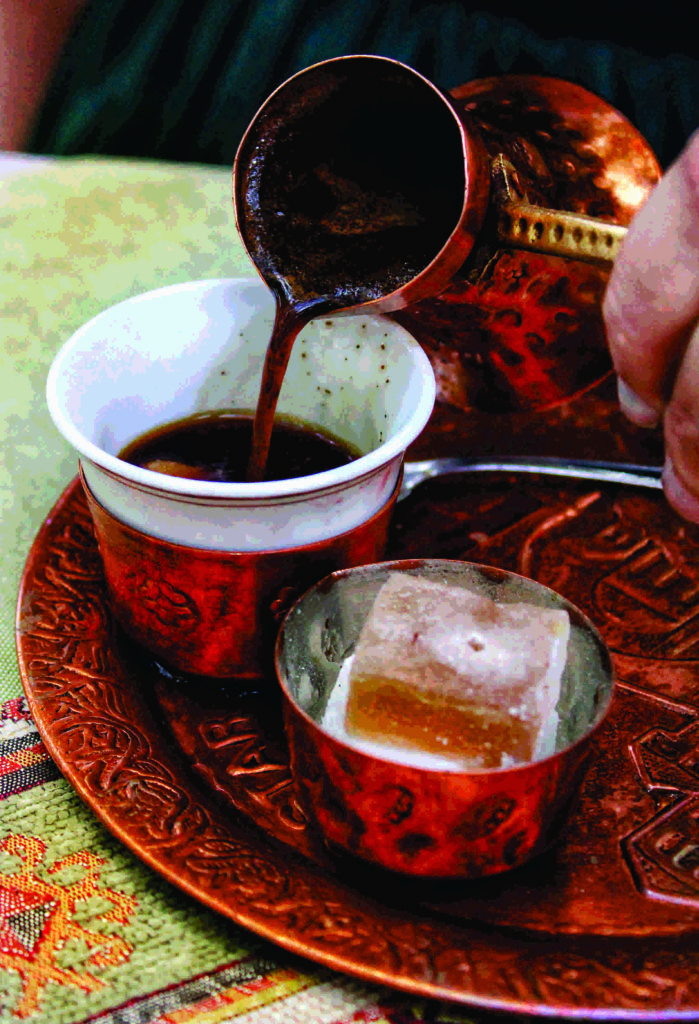 I tried to present through the text a wonderful adventure, a local tourist offer, people who try to help you have unforgettable experiences. There is also a guide through the gastronomic offer, because the food you can try here is a paradise for all sincere lovers of good cuisine and for those who like to experiment with food.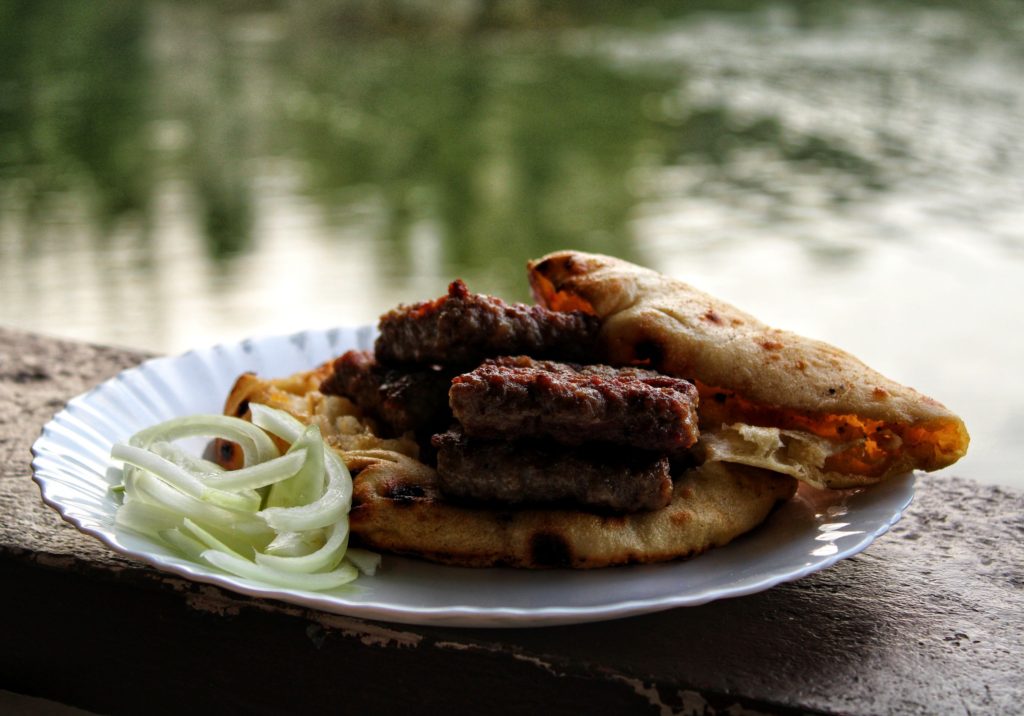 The different traditions and cultures that have crossed here have shaped the identity of this country and left their influence in all areas of life. All my acquaintances know that I am a sincere fan of rock and roll culture and music, and Bosnia is a country that has produced a large number of great rock bands. I will show you places where you can enjoy the unusual ambience and great music. Allow yourself to enjoy amazing cities with centuries of history, oases of greenery, rainforests and unreal nature parks! If you head through this country, an unforgettable journey awaits you, from greenery to karst, from mountain peaks to the smell of the sea, from east to west.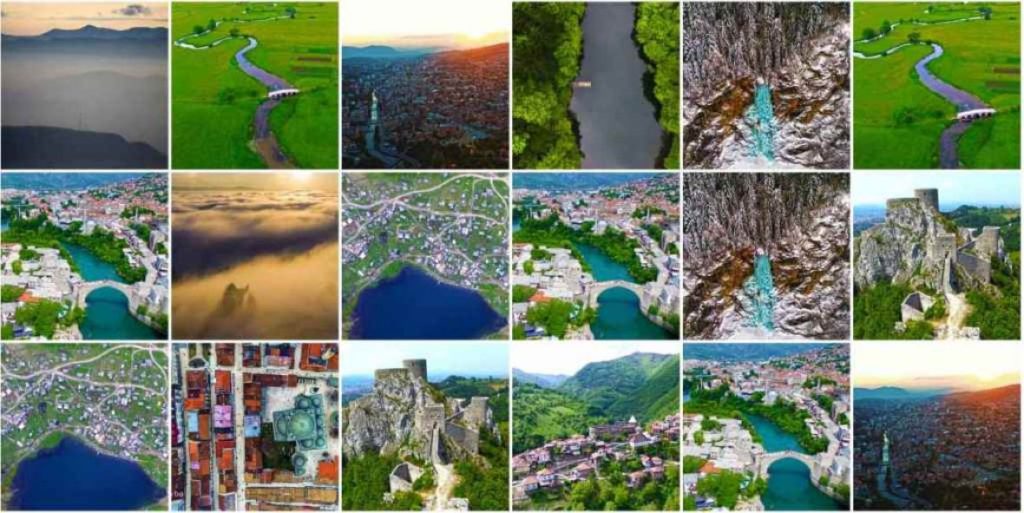 Bosnia and Herzegovina is a country in the heart of the Balkan Peninsula, covering an area of ​​51,209.2 km2. It consists of two entities: the Republika Srpska and the Federation of Bosnia and Herzegovina. Three constituent peoples live in this country: Serbs, Croats and Muslims.
Each of these peoples decorated this country with its tradition, customs, architecture and culture. Throughout its history, Bosnia and Herzegovina has gone through a thorny path of creation and survival from the Neolithic era, through the ban state, to the kingdom and annexation to the Ottoman Empire. After the collapse of Turkey, the country was annexed by the Austro-Hungarian Empire and left a huge mark on the pages of its history. However, this country came to terms with the assassination of Crown Prince Franz Ferdinand in Sarajevo, which was the reason for the outbreak of the First World War. After the end of the Great War, the country entered the Kingdom of Serbs, Croats and Slovenes, and later the Kingdom of Yugoslavia. This is how he welcomes the Second World War, during which this country is shaken by the bloodiest battles and conflicts. The SFRY period brought construction and prosperity. With the disintegration of Yugoslavia and the bloody four-year war, Bosnia and Herzegovina became an independent state.
For all of you who can't wait to present the whole book, and want to know everything right away, contact the author Zoran Matić and buy the book at a symbolic price.
We sincerely hope that this book (which we will present to you in parts) will open new paths for you, discover new vistas and enchant your view of the bright-eyed traveler. These travelogues will be an inspiration and encouragement for you to plan an interesting tour for an independent vacation or to enjoy with your loved ones.